As Western North Carolina's leaders in specialized dental care,

 Asheville Periodontics will treat you with the highest level of technical expertise in periodontal and dental implant care.  We enthusiastically serve you with the personalized, gentle treatment that you deserve, in a caring atmosphere.  
COVID-19 Announcement
Our office is currently open & available for appointments.
Read more on our updated safety precautions and what to expect at your next visit.
Why did your Dentist refer you to a Periodontist?
Your general dentist has determined that your gums require special care, and has referred you to a periodontist. Periodontists are dentists who specialize in the diagnosis, treatment and prevention of gum disease. By referring you to a periodontist, your dentist is showing a strong commitment to your optimal dental care.
You may also have been referred for a dental implant consultation.  Dental implants are designed to provide a foundation for replacement teeth that look, feel, and function like natural teeth. The person who has lost teeth regains the ability to eat virtually anything and can smile with confidence, knowing that teeth appear natural and that facial contours will be preserved.
Dr. Howell
Dr. Richard E. Howell, DDS, MS.  Since earning his Doctor of Dental Surgery Degree from Ohio State University and Master's Degree in Dentistry from University of Texas, Dr. Howell has gained over 44 years of experience and is a Diplomate of the American Board of Periodontology.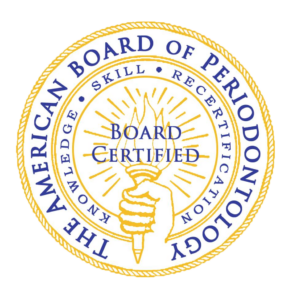 Dr. Howell is a Diplomate of the American Academy of Periodontology. This is the highest level of recognition that can be earned in the specialty of periodontics, and less than one-third of all periodontists hold this distinction.
Dr. Goggin
My name is Dr. Susanna Goggin. My team and I welcome you to our Asheville, North Carolina office. Our commitment is to treat your periodontal and dental implant needs in a professional, timely and comfortable manner. We welcome and encourage your questions and comments. Your satisfaction is our ultimate objective and we welcome the opportunity to provide you with the highest standard of up-to-date care possible. We discuss your periodontal condition and present you with a series of options so you can make an informed decision that reflects your dental priorities.  Remember, the most important member of the team is you. Your interest, participation and commitment are essential to make your treatment a success.  Continue reading…
We provide quality patient experiences to everyone who walks in our door.
Through personal growth and education, we remain energized and at the forefront of periodontal care.  We have a passion for learning in order to provide the best care and education to our patients near 
Asheville, NC.